Sunny skies and cool temperatures yielded a perfect day for Fall Triple Threat. 102 women from across Kansas City and Kansas teed it up at Country Club of Leawood to participate in the fun 6-6-6 format: 6 holes Four-Ball, 6 holes alternate shot, 6 holes scramble.
Leading the way were Alane Studley and Mary Larson at two-over-par for the day. The duo won the overall gross championship after playing exceptionally well in the scramble format, making two birdies. Larson held the team during the Four-Ball after making a birdie on the par-four fourth hole. After being crowned the Women's Mid-Am Net Champion and Tee Fore Two champion, this makes Studley's third Central Links Golf victory for the season.
Jettie Bezek and Denise Desilet earned second place shooting three-over-par on their day. Susan Mueller and Vicky Heibsch followed in third place at four-over-par.
In overall net, Kay Egidy and Janet Ziegler earned their championship title shooting 64 (-8). The duo played exceptionally well in the alternate shot format, making two eagles and three birdies.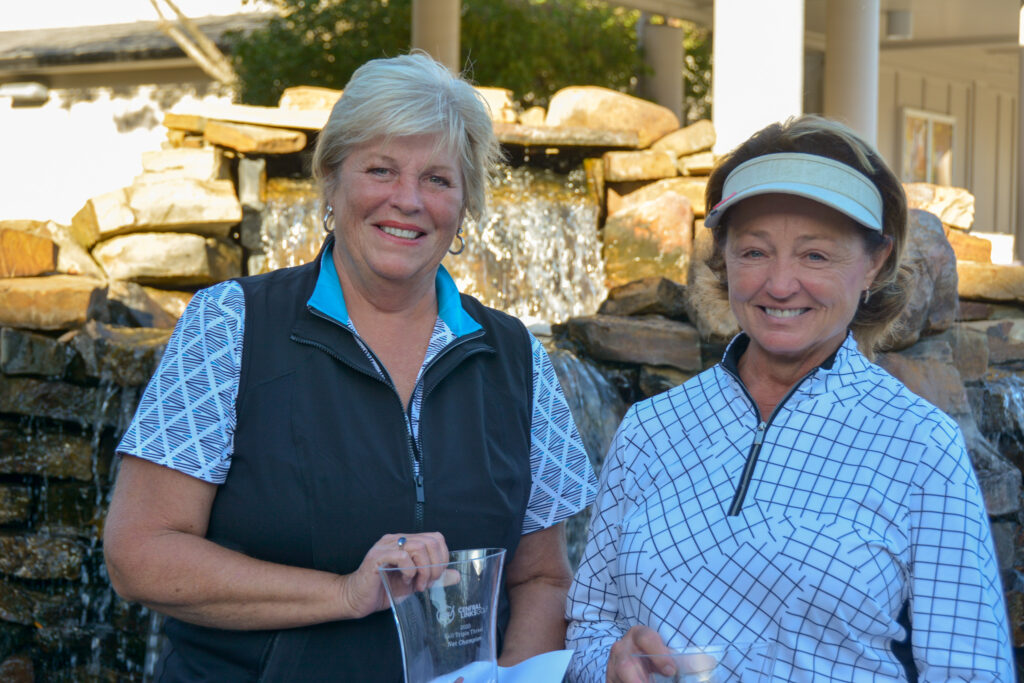 The Fall Triple Threat ends the Central Links Golf championship season. We thank all of the women who have participated in our 2020 season and look forward to seeing you next year!
Individual results and flight champions can be found here>>