Become a Central Links Golf Volunteer
Central Links Golf is responsible for conducting nearly 200 competition days per year. In addition, we rate 20-30 golf courses annually. As a volunteer-based organization, we rely heavily on our dedicated volunteers. There are many ways to get involved in our association as a volunteer.
Rules Officials
We are always in need of more Rules Officials, especially for our Junior Golf Tournaments. As a Rules Official, you will be responsible for:
Off-season training provided by Central Links Golf
New officials will shadow experienced officials as part of their onboarding
No certifications or test scores are required, but we do offer USGA Rules Workshop reimbursement for officials who attend a workshop and officiate 10 events per year (three events must be junior golf tournaments).
There is no minimum requirement of events that volunteers must officiate. If you are friendly and have an interest in the game of golf, this might just be the role for you! If you are interested in becoming a Rules Official, please email Doug Habel.
Course Rating
As a course rater, you will be responsible for:
attending annual online training
one onsite training
measuring and collecting data at the course being rated
completing the rating process by playing the course
Some of the functions of a course rating include:
Measuring the length of the hole
Gathering data by measuring the difficulty of the golf course (i.e. bunkers, penalty areas, OB)
Playing the golf course
Approval of final rating outcomes
Expert raters may be invited to travel on teams throughout the state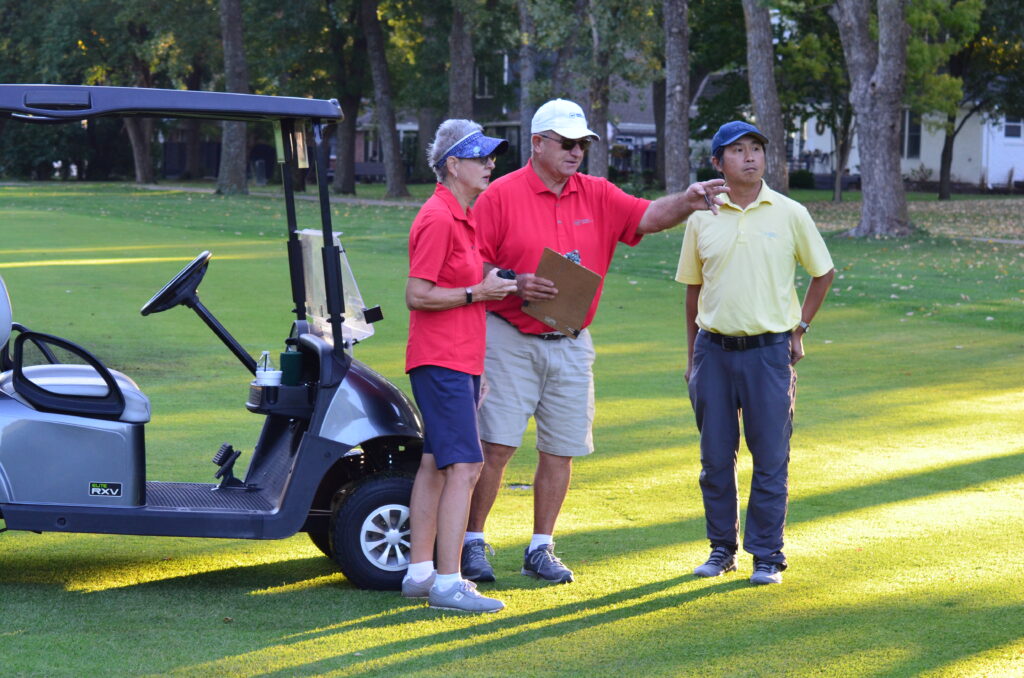 We are not currently accepting any new course rating volunteers in 2023. However, if you are interested in becoming a rater in the future when help is needed, please email Wendi Brandt or Nelson Searcy for more information.