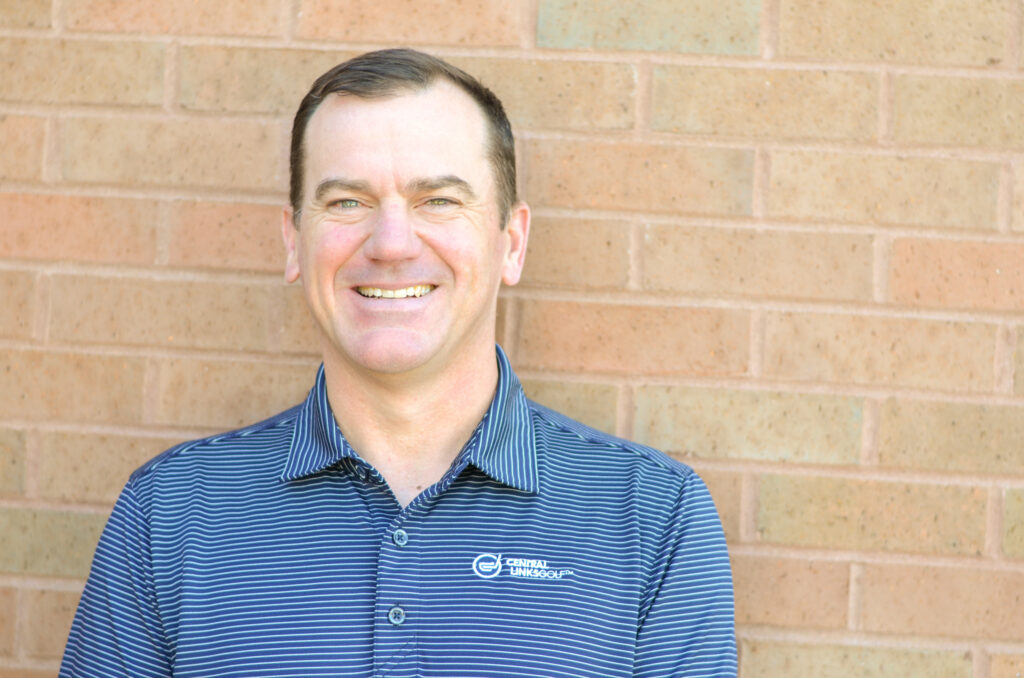 Doug Habel
Executive Director
doug@clgolf.org | (913) 649-5242
Doug Habel is a native of Kansas City, Missouri. Doug has worked as a Golf Professional in the Kansas City area since 2003. His career includes stops at Hillcrest Country Club, Wolf Creek Golf Club, and Oakwood Country Club. He currently lives in Platte City, Mo with his wife Laura and his four children Joey, Andrew, Cameron, and Ainsley. In his free time, Doug enjoys playing basketball and is an avid Missouri Tigers and Kansas City Royals fan.
---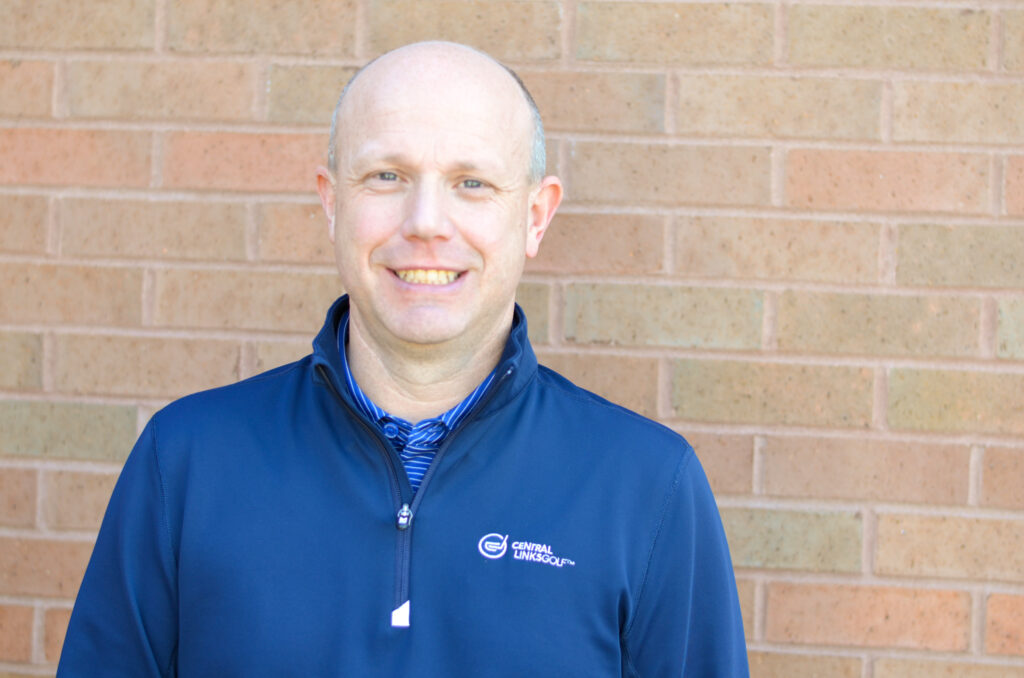 Casey Old
Director of Rules & Competitions
casey@clgolf.org | (913) 649-5242 ext. 2
Casey is responsible for the administration of the Kansas competitive programs and has served in that role since 2003. The Yates Center native is involved in championship administration, communication with tournament entrants, volunteers and tournament scheduling. The University of Kansas graduate, who majored in Sport Management, came to the Kansas Golf Association as a USGA Boatwright Intern in June 2002. An avid supporter of Jayhawk Athletics, he lists playing golf with friends, collecting sports memorabilia and dabbling in home remodeling as hobbies.

Casey and his wife Kara live in Lawrence along with their son Cooper.
---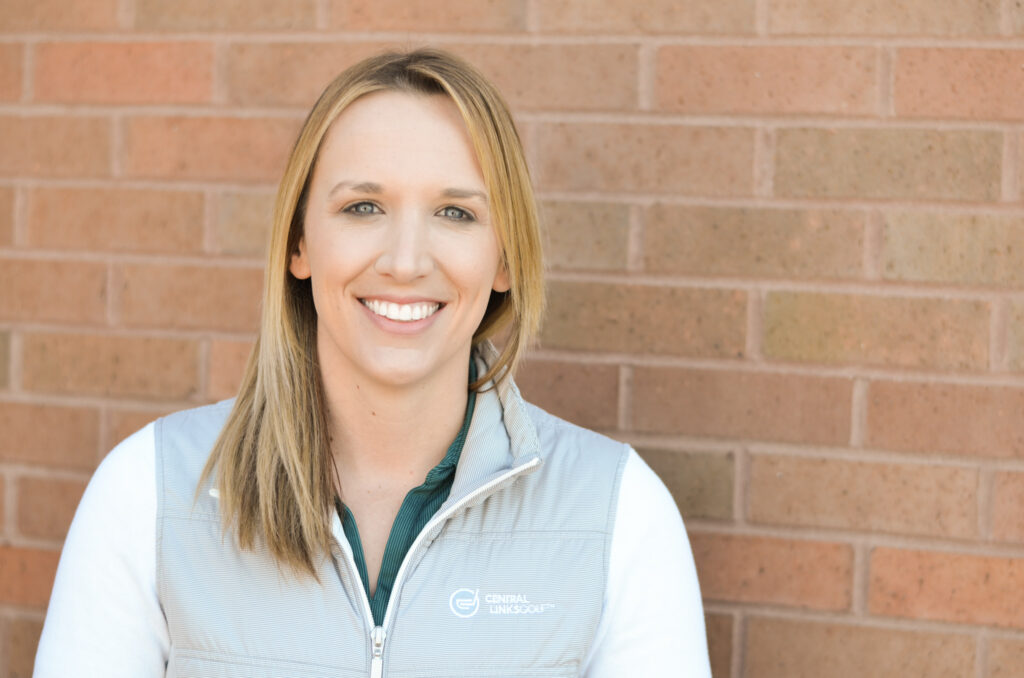 Taylor Maloney
Director of Rules & Competitions
taylor@clgolf.org | (785) 813-9286
Taylor oversees the Junior Tours and runs multi-day Junior Championships and KC Area Men's Championships. Taylor was born and raised in Atlanta, Georgia and graduated from the University of Georgia in 2017 with a degree in Sport Management. After completing an internship with the Utah Golf Association following graduation, Taylor became the Boatwright Intern for the Kansas City Golf Association in February of 2018 before becoming full-time in December 2018. She is excited to continue to grow junior golf and grow her professional network in the golf administration industry. When not working, Taylor is likely cheering on the Georgia Bulldogs and Atlanta Braves and resides in Lenexa, Kansas with her husband Marcus and their two dogs, Allie and Levi.
---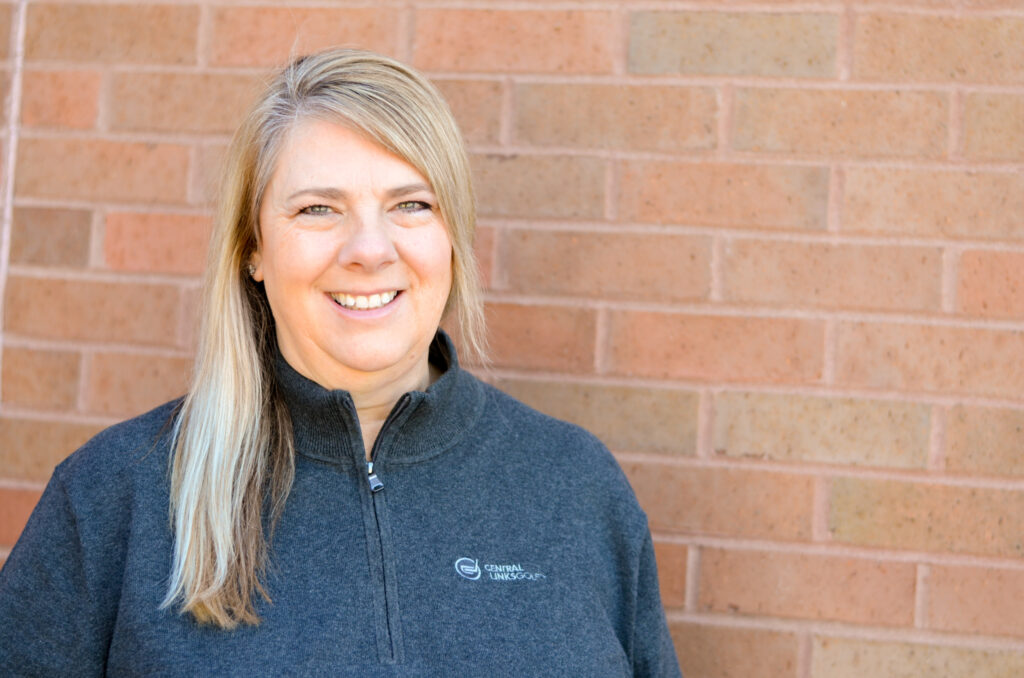 Wendi Brandt, PGA
Director of Women's Championships & Member Services
wendi@clgolf.org | (785) 813-9287
Wendi is a PGA Golf Professional and oversees Women's Championships, course rating, handicapping, and member services at Central Links Golf. She is a native of Arlington, Kansas, and attended the University of Kansas for college. She previously worked for Mission Hills Country Club for 20 years as a Club Professional. In her free time, she enjoys spending time with her husband and fishing, golfing, and kayaking. She resides in Olathe, Kansas with her husband, Shawn, and two dogs.
---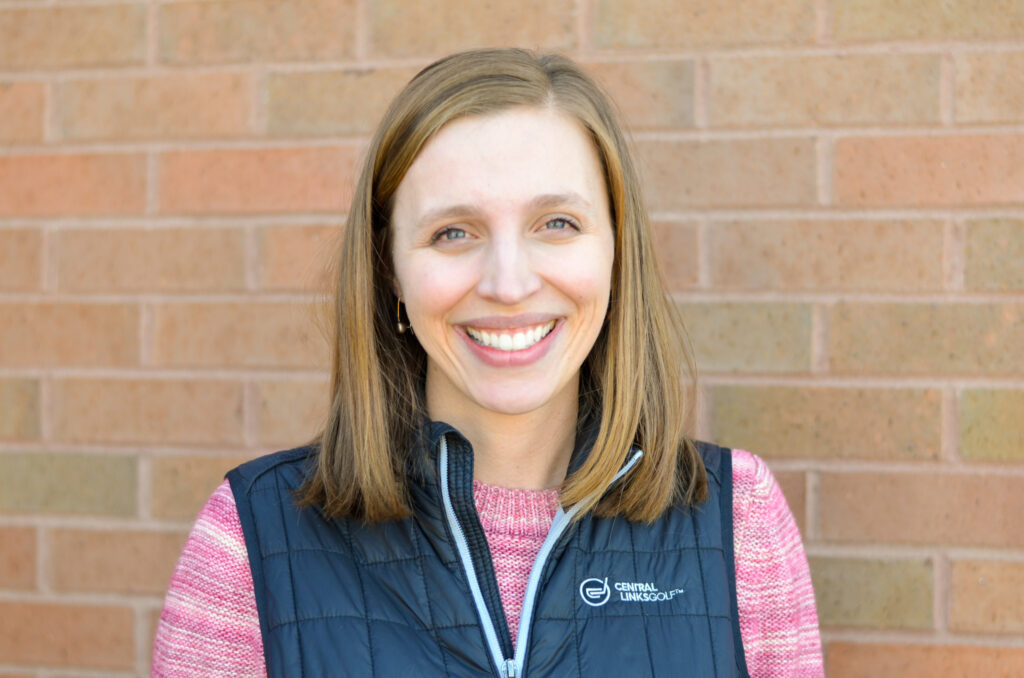 Baile Stephenson
Director of Marketing & Communications
baile@clgolf.org | (913) 558-3663
Baile helps keep everyone in the know. She coordinates the CLG newsletter, manages social channels, and reports tournament results. She was a member of the University of Northern Colorado Women's Golf team where she earned Big Sky Academic Honors and was an Academic All-American. Her favorite part about her job is building relationships with the golfers and member clubs. When she's not playing golf, she can be found gardening, traveling, or practicing yoga. Baile lives in Olathe with her husband Jack, son Zion, and dog Ellie.
---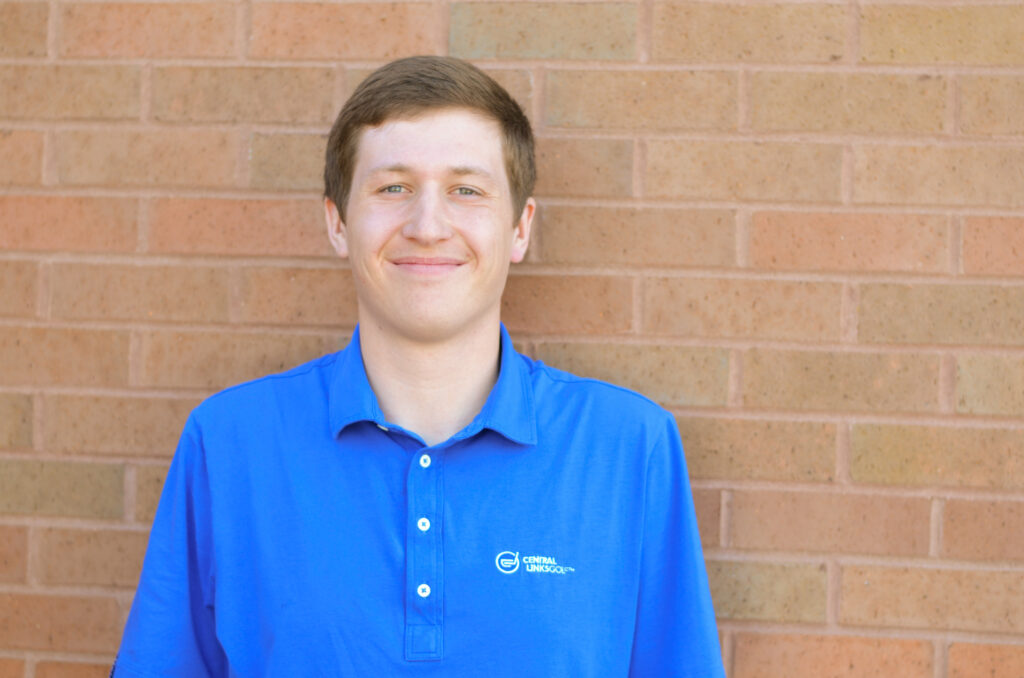 Nelson Searcy
Course Rating & Competitions Manager
nelson@clgolf.org | (785) 813-9329
Nelson assists with providing course rating services and tournament operations at Central Links Golf. Nelson grew up in Lee's Summit, Missouri, and attended Rockhurst University for his undergraduate and graduate-level studies, where he received a Bachelor's degree in Sport Management and an MBA in Management. He also was a 4-year student-athlete at Rockhurst University, where he played on the Men's Golf team. Nelson spends his free time watching and playing sports, trying new restaurants around Kansas City with friends, and hanging out with his dog.
---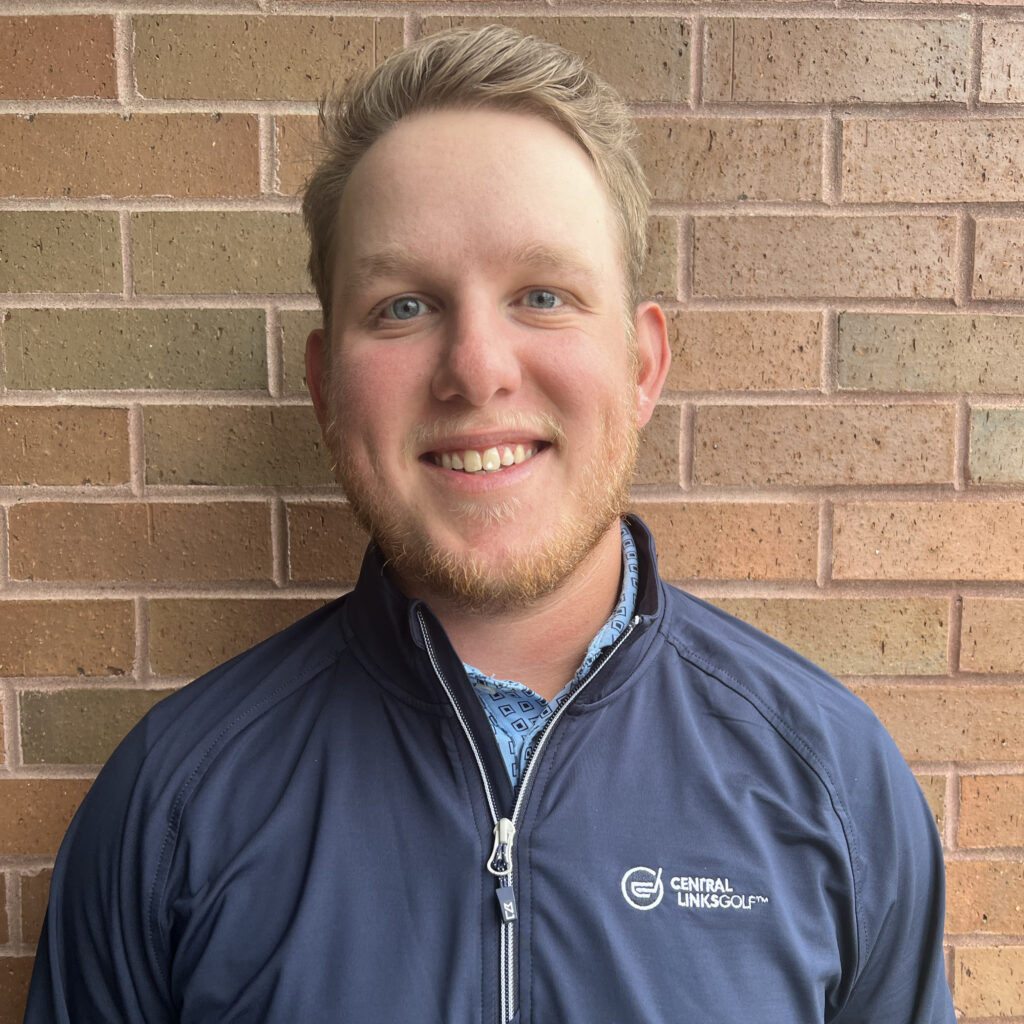 Sam Parrott
Competitions Manager
sam@clgolf.org | (913) 530-1253
Sam joins the Central Links Golf staff in 2023 as a Competitions Manager. He assists with junior tour and also oversees the Falcon Wealth Advisors tour. Sam grew up in Liberty Missouri and played golf at The University of Central Missouri while earning a degree in Business Management. During his time in Warrensburg, he earned All- MIAA, PING All-Region, All-American and Academic All-American awards. When he is not working you can find Sam playing golf, working out or hanging with friends.
---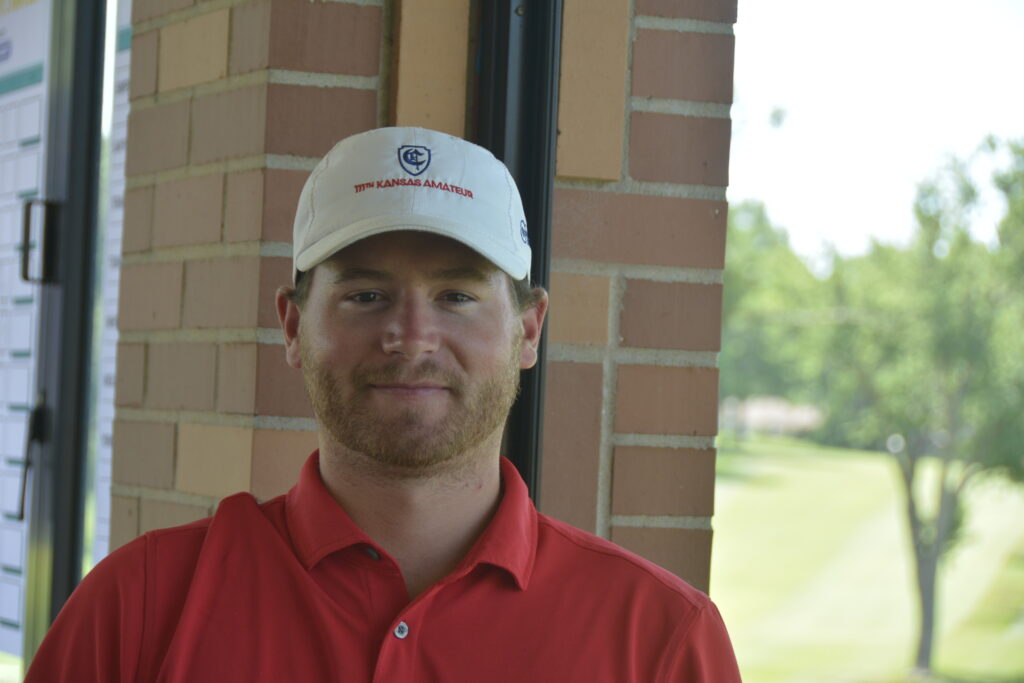 Brayden Neuschafer
Competitions Manager
brayden@clgolf.org | (785) 813-9281
Brayden joins the Central Links Golf staff as a Competitions Manager. He assists with Kansas Men's Championships and with the Senior Series events. Brayden grew up in Salina, Kansas and recently graduated from Kansas State University with a Marketing degree and Sports/Entertainment certificate. When he isn't on the golf course, he enjoys attending K-State football & basketball games and hanging with his family and friends.
---
SEASONAL STAFF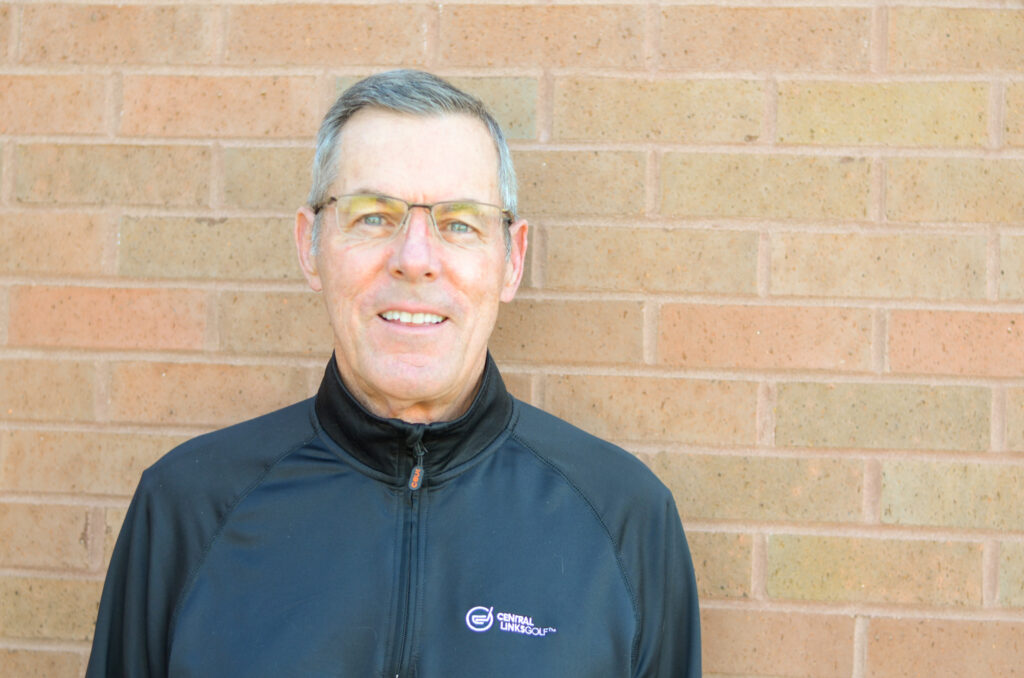 Dick Kendrick
Commissioner, Kansas Senior Series
Dick schedules and oversees the Kansas Senior Series events. He serves as the captain of the annual Kansas senior cup teams that compete against the Missouri Golf Association seniors.

He has been in this role since 2003, after retiring from a 32-year career with the IRS as a collection manager. He feels very fortunate for having found a second career with Central Links Golf. Dick says "over the past 17 years, I have worked with an amazingly professional and supportive staff, have made innumerable long-lasting friendships with so many golfers, and have enjoyed every single day working in an area I feel so passionate about. I could not have discovered a better way to spend the rest of my working days. I can honestly say that not one day of my last 17 years has ever seemed like work. It's just plain fun."

When not busy with his golf responsibilities, he works hard on trying to improve his own game, working out at the gym or running a few miles, and cheering on his marathon running wife Teresa whose bucket list includes running a marathon in each of the 50 states.
---
Rusty Hilst
Support, KS Junior Championships
Rusty's passion has always been teaching (54 years at Hutchinson High and still going) but he has been a fixture with the Golf Association for 44 years, serving as scoreboard artist, rules official, big-time promoter of junior golf, and has been in charge of course setup for many years.

A member of the Kansas Golf Hall of Fame (2002), he also had a career of 50 years doing radio broadcasts of Hutchinson High School and Hutchinson Community College football and basketball.

An avid gardener and voracious reader, Rusty lives in Hutchinson where he is a member of Prairie Dunes Country Club.
---
2023 USGA Boatwright Interns