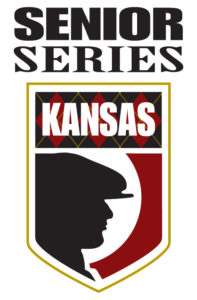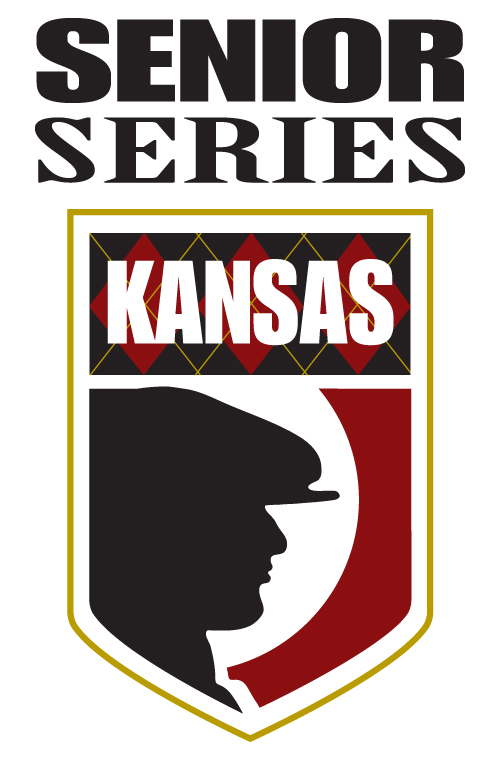 2023 Schedule
In order to apply to compete in a Senior Series event, you must first register and pay for the annual membership in the Senior Series program. Click here to enter online for events or to sign up for the annual membership dues. Membership program and entries will open on March 2, 2023 at 10:00 am.

Click here to view the 2023 Senior Series point standings
12:00 pm shotgun start
Entry Deadline: April 3rd at 11:59 pm
Entry Fee: $85
Pairings/Scoring – Prize & Point Distribution
9:00 am shotgun start
Entry Deadline: April 3rd at 11:59 pm
Entry Fee: $85
Pairings/Scoring – Prize & Point Distribution
12:00 pm shotgun start
Entry Deadline: April 17th at 11:59 pm
Entry Fee: $85
Pairings/Scoring – Prize & Point Distribution
7:30 am TEE TIMES
Entry Deadline: April 17th at 11:59 pm
Entry Fee: $85
Pairings/Scoring – Prize & Point Distribution
1:00 pm shotgun start
Entry Deadline: May 1st at 11:59 pm
Entry Fee: $85
Pairings/Scoring – Prize & Point Distribution
9:00 am shotgun start
Entry Deadline: May 1st at 11:59 pm
Entry Fee: $85
Pairings/Scoring – Prize & Point Distribution
10:30 am shotgun start
Entry Deadline: May 16th at 11:59 pm
Entry Fee: $85
Pairings/Scoring – Prize & Point Distribution
9:00 am shotgun start
Entry Deadline: May 16th at 11:59 pm
Entry Fee: $85
Pairings/Scoring – Prize & Point Distribution
12:00 pm shotgun start
Entry Deadline: June 5th at 11:59 pm
Entry Fee: $85
Pairings/Scoring – Prize & Point Distribution
9:00 am shotgun start
Entry Deadline: June 5th at 11:59 pm
Entry Fee: $85
Pairings/Scoring – Prize & Point Distribution
9:00 am tee time start
Entry Deadline: June 20th at 11:59 pm
Entry Fee: $85
Pairings/Scoring – Prize & Point Distribution
8:30 am shotgun start
Entry Deadline: June 20th at 11:59 pm
Entry Fee: $85
Pairings/Scoring – Prize & Point Distribution
12:00 pm shotgun start
Entry Deadline: July 17th at 11:59 pm
Entry Fee: $85
Pairings/Scoring – Prize & Point Distribution
9:00 am shotgun start
Entry Deadline: July 17th at 11:59 pm
Entry Fee: $85
Pairings/Scoring – Prize & Point Distribution
10:00 am tee times start
Entry Deadline: August 2nd at 11:59 pm
Entry Fee: $85
Pairings/Scoring – Prize & Point Distribution
8:30 am shotgun start
Entry Deadline: August 2nd at 11:59 pm
Entry Fee: $85
Pairings/Scoring – Prize & Point Distribution
12:30 pm shotgun start
Entry Deadline: August 17th at 11:59 pm
Entry Fee: $85
Pairings/Scoring – Prize & Point Distribution
9:00 am shotgun start
Entry Deadline: August 17th at 11:59 pm
Entry Fee: $85
Pairings/Scoring – Prize & Point Distribution
9:00 am shotgun start
Entry Deadline: August 17th at 11:59 pm
Entry Fee: $85
Pairings/Scoring – Prize & Point Distribution
12:00 pm shotgun start
Entry Deadline: August 30th at 11:59 pm
Entry Fee: $85
Pairings/Scoring – Prize & Point Distribution
8:00 am shotgun start
Entry Deadline: August 30th at 11:59 pm
Entry Fee: $85
Pairings/Scoring – Prize & Point Distribution
Colbert Hills Golf Course, Manhattan
Entry Deadline: By Qualification Only
Entry Fee: $140
Pairings/Scoring
Terradyne Country Club, Andover
Entry Deadline: By Qualification Only
2022 Pairings/Scoring
Terradyne Country Club, Andover
Entry Deadline: By Qualification Only
2022 Pairings/Scoring
Program Information
Central Links Golf is pleased to conduct its 27th season of a statewide senior age group competition schedule under the auspices of the Kansas Senior Series in 2023.

By first becoming a member of the Senior Series through the payment of a $65 annual membership dues, you will be eligible to enter as many of the one-day tournaments as you choose. In addition to the chance to winning gift certificates, male participants may qualify for the 2023 Senior Series Championship at Colbert Hills Golf Course (Manhattan, KS) on September 25-26, 2023. The top fourteen male finishers at the Senior Series Championship (six gross, six net and two gross captain's pick) will be selected to the Kansas Senior Team for the Ozark Senior Challenge, a team event with the Missouri Golf Association to be held at a Kansas site to be announced in October 2023. A Super Senior Team that will play a similar team from the Missouri Golf Association to be held at a Kansas site to be announced in October 2023. This ten member male team (four gross, four net and two gross captain's pick) will also be selected at the Senior Series Championship from male players age 65 or older.

Each Senior Series entry will cover your green fee, golf cart, range balls and a chance to win gift certificates (either gross or net). Points earned to qualify for the Senior Series Championship will be awarded by age division.

Eligibility
Open to senior golfers who have reached their 50th birthday on or before the date of any Senior Series event. Your age on the day of any event determines the age division for earning Senior Series Championship points. It is therefore possible that one player could compete within two different age divisions over the course of the season event schedule.
Must have an active USGA GHIN Handicap.
There is no maximum age or Handicap Index requirement.
Membership & Entry Fees

Membership in the Senior Series is $65 per year. Membership dues must be paid prior to entering online for tournaments. Click here to pay your membership dues.
Each Senior Series entry fee covers green fee, golf cart, range balls and a chance to win gift certificates that are redeemable for merchandise or services at the host club. Practice rounds are not included as part of the entry fee.
Terms of Competition
Competition for Senior Series Championship points will be conducted in five men's age divisions: 50-54, 55-59, 60-64, 65-69, 70 & older. Women's division is separate. All age divisions will play 18 holes. Competition is both gross and net scoring.
The entire field will compete for both gross and net gift certificates in two men's age divisions (50-64, 65 & older) and one women's division. The amount of which shall be based on the number of players in each age division. Players can win only one (1) gift certificate (gross or net) per event.
Scores from each Senior Series event will be posted to the GHIN handicap system.
For most events, two sets of tee will be used for each Senior Series event for men. The 50-64 age divisions will play a longer set of tees then the 65 & Older age divisions. Women's division plays a forward set of tees.
Sprinkler Head Interference Near Putting Green – Model Local Rule F-5 is in effect for all Senior Series events. Click here for full description of this local rule.
The maximum gross score a player can record on any hole is a nine (9).
Series Event Point System

The following point system applies to qualifying for the season ending Senior Series Championship only. The points are earned at each of the series events. (The points do not apply to the "Senior Player of the Year" points list).
Within Your Age Division (gross & net)
First place
7 points
Second place
5 points
Third place
4 points
Fourth place
3 points
Fifth place
2 points
Participation
1 point
Note: These points are awarded at each series event. In the case of ties, the same number of points are awarded to each player tied for that place. However, since a player may receive only one gift certificate (either gross or net, whichever is greater), it is possible that a player could receive "series points" but not win a gift certificate, and vice versa. Based on points earned at series events, the top 15 gross members and the top 15 net members from each of the five men's age divisions will qualify for the Senior Series Championship.

* Qualifying male members must have played in at least five (5) regular season Senior Series events to be eligible for invitation for the season ending Senior Series Championship. Additionally, any male player that wins a regular season Senior Series event (i.e. low overall gross player or low overall net player in the two age divisions (50 to 64, 65 & Over) will automatically be invited to participate in the Senior Series Championship assuming that player meets the five event minimum participation requirement.

At the Senior Series Championship, all contestants will play 36 holes, recording both gross and net scores within their respective age divisions. Gift certificate prizes, both gross and net, will be awarded (only one gift certificate is awarded to any one player, gross or net, whichever is the greatest).

Senior Cup Team Qualifying

The top six (6) gross, top six (6) net contestants and two (2) gross captain's pick from the field of the Senior Series Championship will be named to the Kansas Senior Team for the Ozark Senior Challenge. Only those male members participating in the Senior Series Championship will be named to the Kansas Senior Team.

The top four (4) gross, top four (4) net contestants and two (2) gross captain's pick who are at least 65 years of age from the field of the Senior Series Championship will be named to the Kansas Association Senior Cup Team. Only those male members participating in the Senior Series Championship will be named to the Kansas Association Senior Cup Team.

NOTE: A player must indicate which team he intends to attempt to qualify for prior to the beginning of the competition. Note: All members tied for the final qualifying spot within their age group, either gross or net, will qualify for the Senior Series Championship. No tie-breaking procedure will be applied. The number of qualifiers for the Senior Series Championship from each age divisions will be as follows:

Age 50-54 top 15 members, gross and net
Age 55-59 top 15 members, gross and net
Age 60-64 top 15 members, gross and net
Age 65-69 top 15 members, gross and net
Age 70 + top 15 members, gross and net