The Prairie Invitational presented by Dr. Douglas Cusick and sponsored by Toyota Dealers of Kansas City took place at Blue Hills Country Club last week.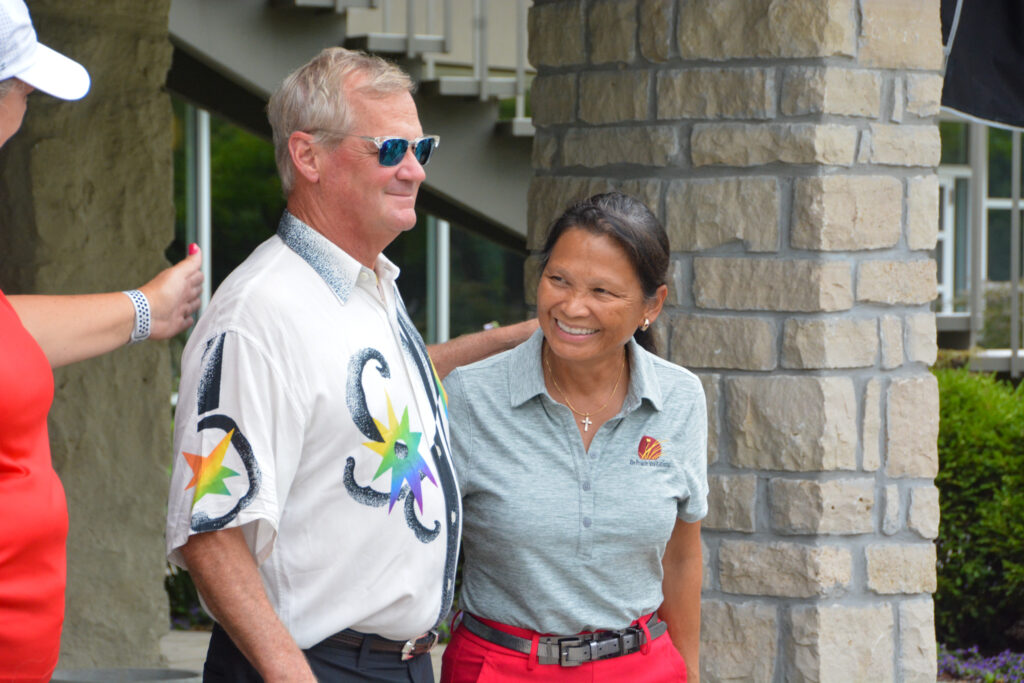 The weather controlled the opening round; the event began with an hour delay due to heavy rains that continued at the beginning of play on Monday. Julia Misemer, the soon-to-be Freshman at the University of Arizona, got off to a hot start with an opening round of 72 which consisted of three birdies and an eagle. There were seven rounds of 75 as well including one shot by Kansas Women's Amateur champion, Maya McVey. The weather cleared in the afternoon on the first day and the clear weather carried over into the second day of the event.
Misemer held her lead following day two, she shot two under in the second round with six birdies. Aristelle Acuff shot even par round on day two to find herself five shots back headed into the last round. Abby Glynn found her one-shot back of Acuff headed into the last round. Acuff was able to narrow the gap to four and headed into the back nine of the final round. Misemer suffered a double on hole sixteen narrowing the lead to just two. Acuff and Misemer made a birdie on the last resulting in Misemer's first Prairie Invitational victory, earning her the title of Low Junior too.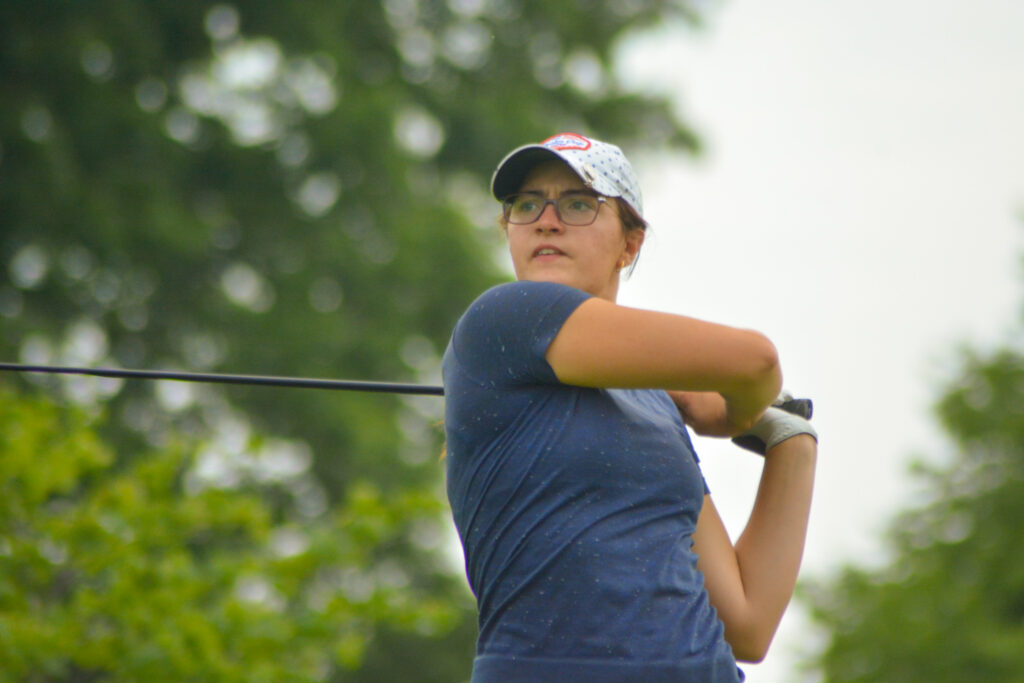 The Alane Studley Low Senior
New to the tournament was the Alane Studely Low Senior Award. This award was named to honor the life and legacy of Alane Studley, who was a Central Links Golf Board Member and avid golfer. Martha Linscott won the award shooting rounds of 82-80-162.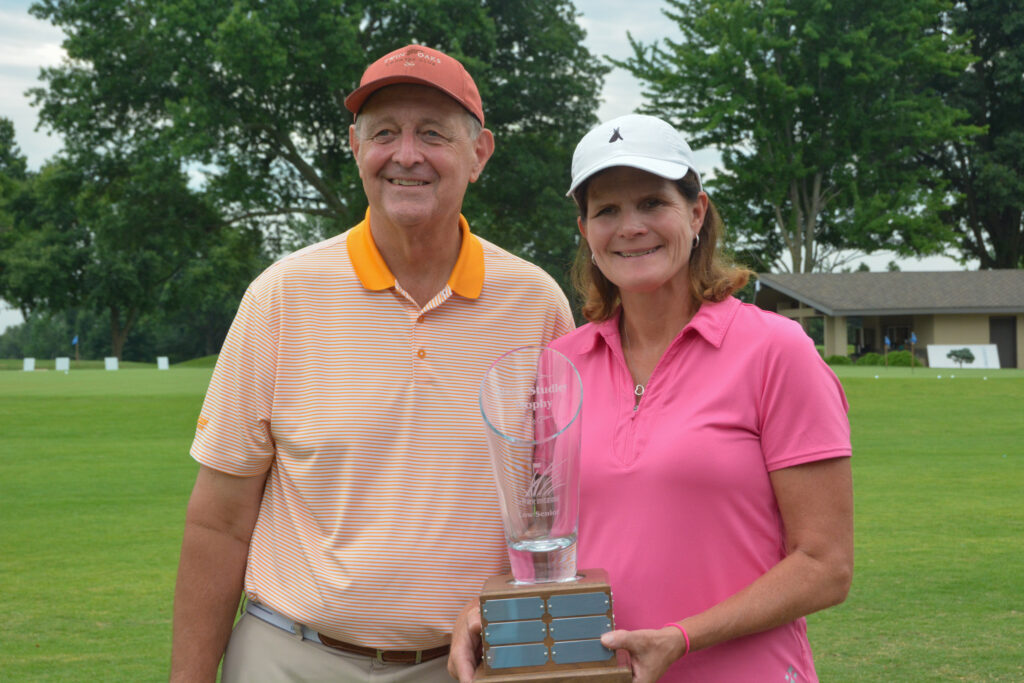 Opal Hill Division
The Opal Hill Division is 36 holes. Aliyah North held the lead after day one with a round of 82. Home course favorite and defending champion, Diane Sparks shot a round of 83. North controlled the lead the entire day in the Gross division with a final round of 74 headlined by a bogey-free 35 on the front. North won in commanding fashion, and Annie Johnsen and Charley Strahm finished in a tie for second. The net division was won by Heidi Calvin, who shot net rounds of 74 and 71 to win the title.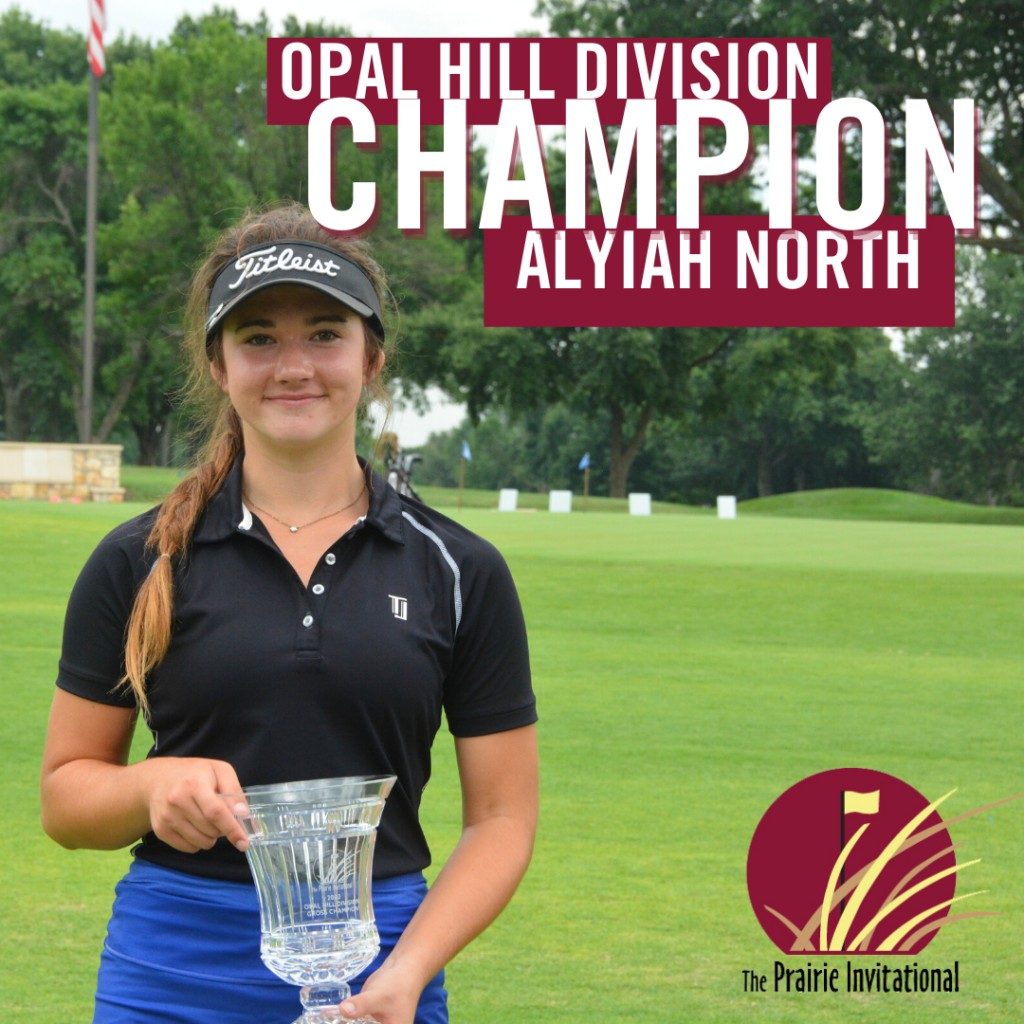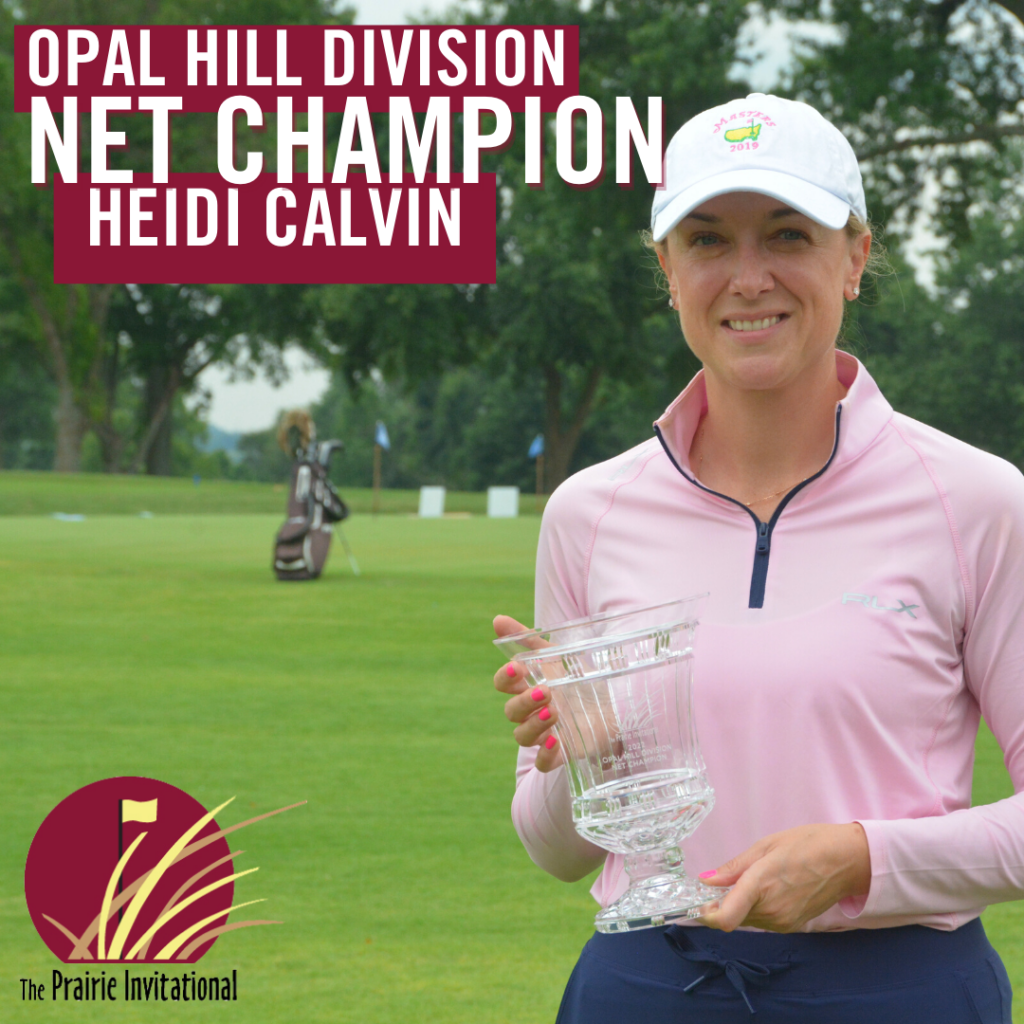 The Prairie Invitational had another successful year by raising over $30,000 Girls Performance Initiative. The 2023 Prairie Invitational will be played at Kansas City Country Club in honor of the tenth anniversary of the event.