It was a hot week at the Kansas Women's Amateur presented by Mommy's Helper, with temperatures climbing into the mid-90s, the greens became dry and fast, making the already challenging Topeka Country Club, even more difficult.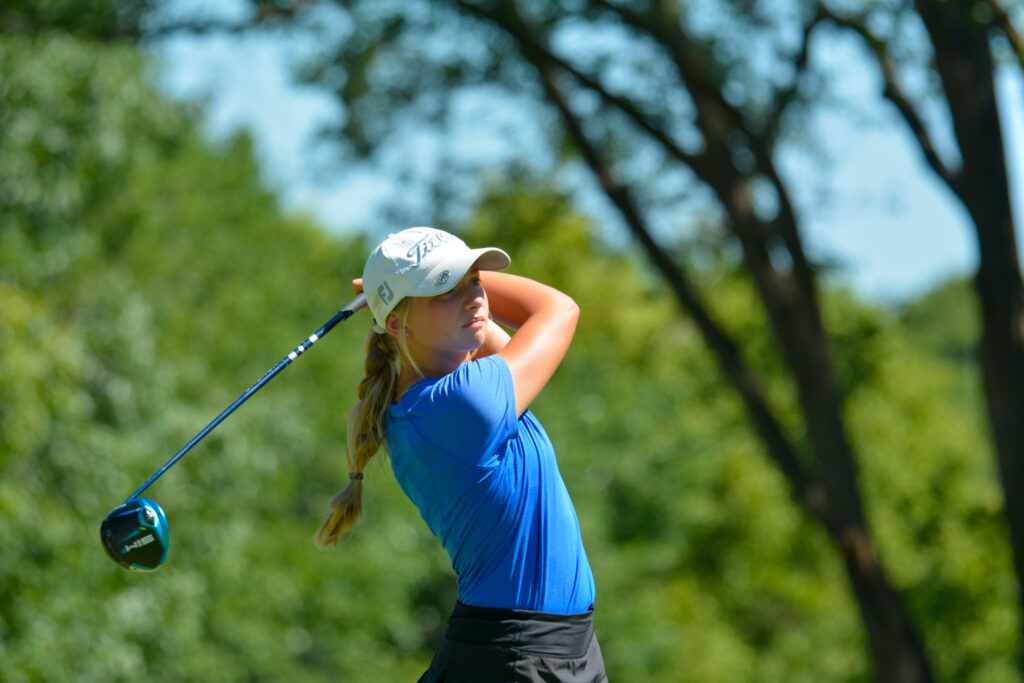 Emerie Shartz, a fourteen-year-old from Wichita, was leading the event after shooting 70-76 on Monday. Maya McVey, an incoming Senior at Blue Springs South High School, fired an impressive round of 71 on Tuesday to put her in contention after shooting 75-78 on Monday.
After Shartz had a few hiccups on her back nine, she was tied with McVey at five-over-par for the tournament, leading to a playoff on the 18th hole.
Both girls hit impressive drives just short of the green on the 277-yard par-4. They both proceeded to hit their chip shots close to the hole. Shartz just barely missed her putt, making par. McVey was next to play and sunk her short 2-footer to win.
"Through all three rounds, I was just trying to keep a relaxed mindset," McVey said, "My approach shots were the best part of my game this week, I was hitting them all pin-high…they were like darts," she added when asked what led to her victory.
Shartz and McVey won Low Junior honors. Martha Linscott of Mission Hills won Low Senior after shooting 78-82-85.
Other notable players included home course favorite, Megan Lucas who shot 77-75-75, earning her solo-third place. Megan Whittaker from Elkhorn, Nebraska shot 77-70-81 was in solo-fourth. Local Kansas golfers, Abby Glynn (Topeka), Kinslea Jones (Wichita), and Hanna Hawks (Wichita) each tied for fifth place.