The 113th Kansas Amateur Match Play Championship began Tuesday at Falcon Lakes Golf Club. The players finished their starting round early Wednesday morning after two rain delays on Tuesday. The field comprises 144 players, 32 players are 18 or younger, and 14 players are over 50.
Park Ulrich led the tournament after round one, carding 65 (-7). Ulrich had nine birdies in his first round. He carded five birdies in his second round to score 70 (-2).
Zach Sokolosky will be the number one seed in Thursday's round of match play. He carded 68-62-130 (-14) after the two rounds. Sokolosky tied Falcon Lakes course record, scoring 62 (-10) in his second round. He had nine birdies, an eagle, and a bogey to finish his incredible round.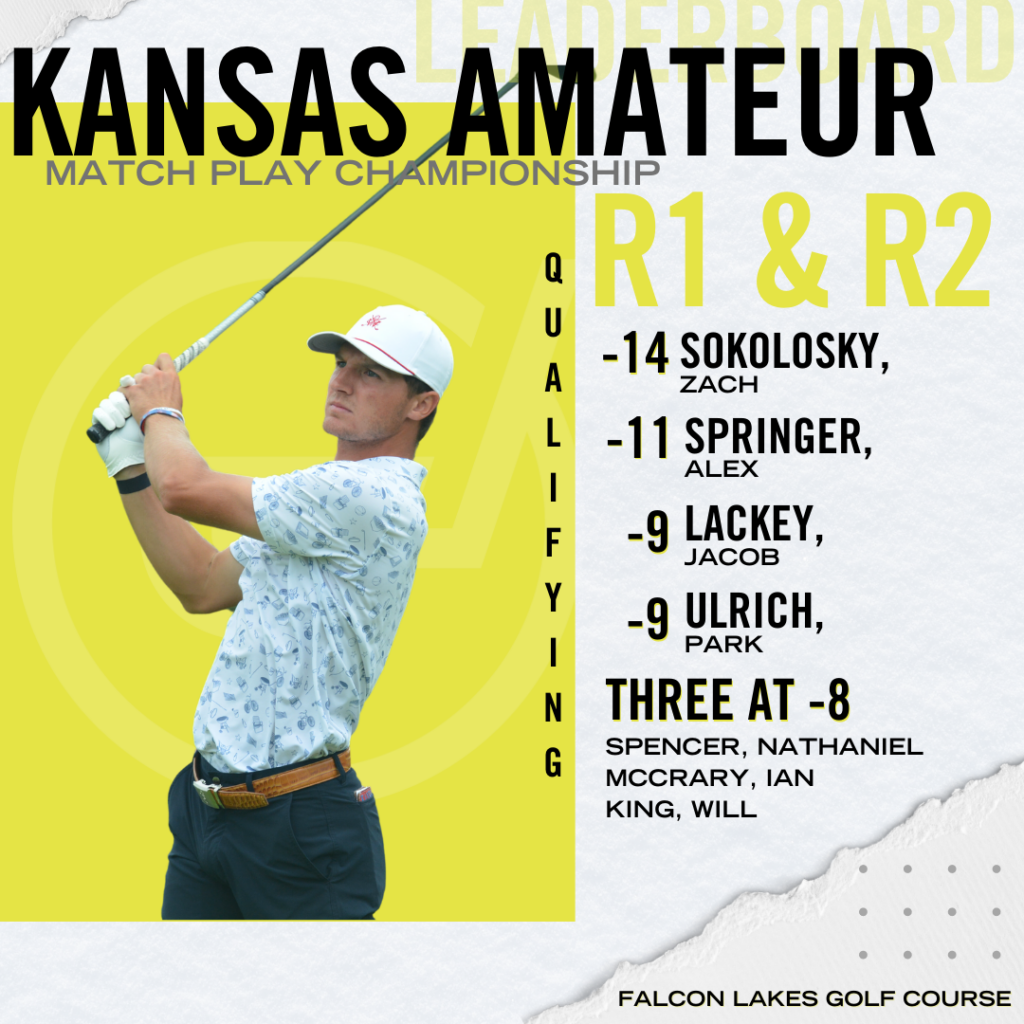 There was a play-off between eight players for two remaining spots in the match play. Brian Freeman made a birdie on the second hole to advance, and James Hill birdied the fourth hole to advance.
Players to watch this week are Alex Springer (-11), who is in sole second; Jacob Lackey and Park Ulrich (-9), tied for third; Nathaniel Spencer, Ian McCrary, and Will King (-8), tied for fifth place.
Match play begins at 7:30 on Thursday morning. 
Tournament information & pairings can be found here >>