108 women from across Kansas and Kansas City came out to play in the first Women's Event of the Year on Monday, May 17. Canyon Farms Golf Club hosted the fun "triple threat" 6-6-6 format; six holes Four-Ball, six holes Chapman Alternate Shot, and six holes Scramble. Despite the weather and wet course conditions, the tournament was played without delay.
Leading the event as Overall Gross Champions was the team of Sharon Henes and JoAnne Bridgnell (+4). The team performed their best in the Alternate Shot and Scramble formats, carding a total of 3 birdies for the day.
The Overall Net Champions were Monica Bury and Daleen Spradlin who carded a Net five-under-par for their round. The team won the scorecard playoff by having the lowest Alternate Shot aggregate total.
The next women's event hosted by Central Links Golf will be the Women's Mid-Amateur Championship on June 5-6 at Sand Creek Station.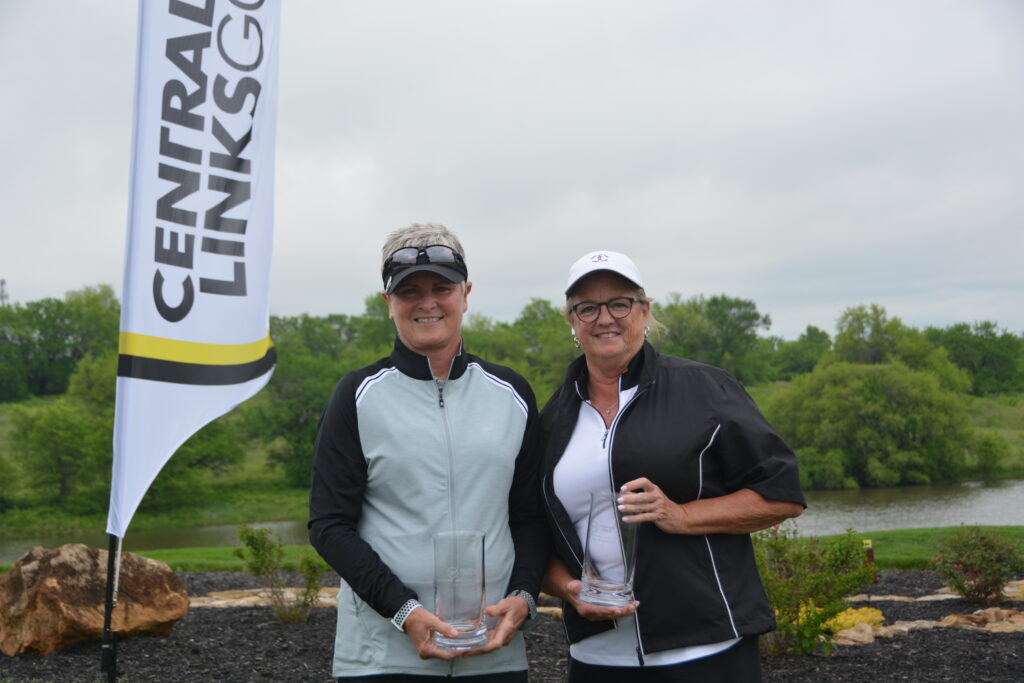 STT Flight Winners
First Flight:
First Place Gross: Tracee Lechner + Barbara Cusick
Second Place Gross: Mary Larson + Mary Kolich
First Place Net: Kendra Beaver + Lyndsey Baxter
Second Place Net: Erin Priddy + Karen Hass
Second Flight:
First Place Gross: Jill McAtee + Tracy Singh
Second Place Gross: Patricia Seber-Bradley + Joni Caldwell
First Place Net: Rose Schuh + Peggy Rickets
Second Place Net: Kathy Stuntz + Victoria Jewett
Third Flight:
First Place Gross: Judy Moning + Iris Vorhies
Second Place Gross: Kelly McFarland + Brenda Head
First Place Net: Susan Koralewski + Janice Wiley
Second Place Net: Tawnya Neal + Kim Ekiss
Fourth Flight:
First Place Gross: Donna Nelson + Beth Schmitt
Second Place Gross: Deb Nittler + Reatha Juden
First Place Net: Holly Grier + Mary Dalsing
Second Place Net: Sondra Jordan + Linda Schuttler
Special Events
Closest to the Pin:
Flight 1: Mary Kolich
Flight 2: Karen Clothier
Flight 3: Christy Kleweno
Flight 4: Valerie Wente
Skins:
Rose Schuh + Peggy Ricketts – Hole #12
Iris Vorhies + Judy Moning – Hole #6
No Holes-In-One means $370 will be donated to the Girls Performance Initiative.