Cooper Schultz and Kate Tilma battled through windy conditions at Salina Municipal Golf Course over the three days of the Kansas Junior Amateur Championship, winning the Overall Boys and Girls titles, respectively.
The Kansas Junior Amateur Championship is a three-day event with a cut after two rounds to the top-15 and ties in each age division. After two rounds, Cooper Schultz found himself at 8-under par and never looked back, shooting a final-round 65 that included a stellar opening nine score of 31. Cooper Schultz finished the event with a three-day total of 13-under par (197). Schultz successfully defended his 2019 title, beating last year's performance by 9 strokes.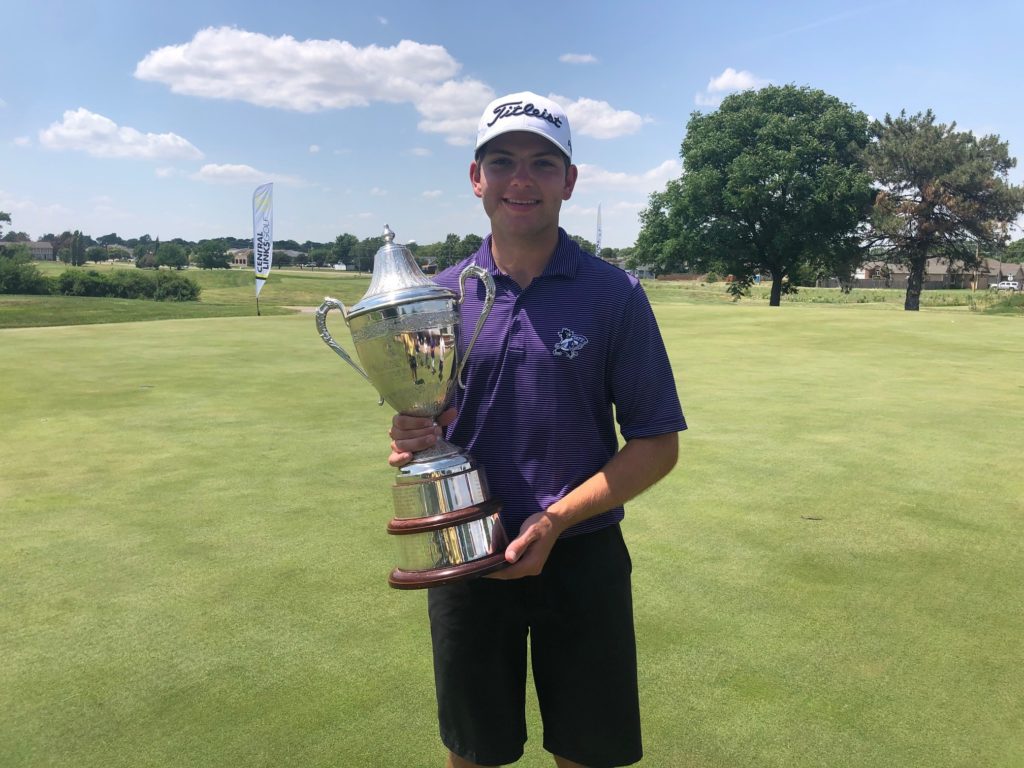 Kate Tilma also got off to a quick start to the tournament, as she fired back-to-back under-par rounds of 69 and 67 in the first two rounds. Kate finished up her final round with a solid score of 72, which included a clutch birdie on the final hole, and finished the event with a three-day total of 2-under par (208). After finishing runner up in 2019, Tilma was able to break through for her first Junior Amateur win.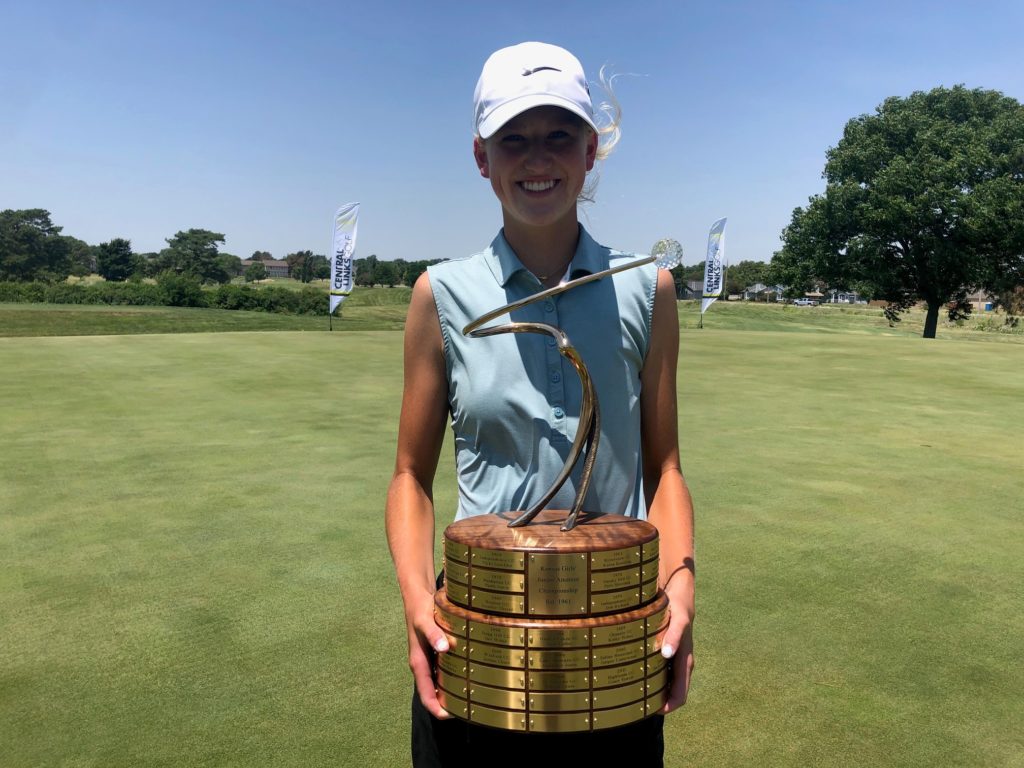 As far as each age division goes, the champion of each boys age division and their final score are listed below:
14 and under: Chance Rinkol, 4-over par (214)
15 years old: Ryder Cowan and Will King, 2-under par (208)
16 years old: Ryan Lee, 2-under par (208)
17 years old: Michael Winslow, 5-under par (205)
18 years old: Cooper Schultz, 13-under par (197).
Thank you to Salina Municipal for hosting us and we hope to see everyone again in 2021. To see full results, please see here.