There are a few common themes among golf course superintendents: they love spending time outside, they take amazing pictures of sunrises, and they all wake up (very, very) early. Although each superintendent is unique, they all maintain a common goal to make the course the best it can be.
Matt Gourlay
Colbert Hills Golf Course | Manhattan, KS
You might know him on Twitter from the sunrise pictures of Colbert Hills or as the guy with the cutest #GolfDog (Lexi) in the business, but what you don't know is the work he's doing behind the scenes – his before 5:00 AM wake up call, the water conservation efforts, and the education of future golf course superintendents.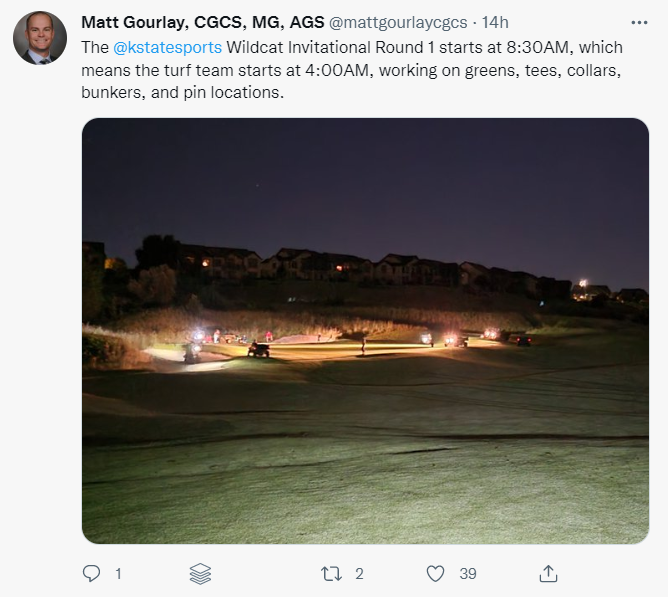 Since its inception in 2000, Matt has helped Colbert Hills reduce its water usage by nearly 72 million gallons per year. How? When asked, Matt began listing several reasons: the addition of 50 acres of native area, the removal of about 1,000 irrigation heads on the property, the use of wetting agents to help distribute water uniformly, the use of warm season grass (Zoysia), and more.
Matt leads the next generation of golf course superintendents by serving as an adjunct faculty member who shares his experience with students at Kansas State University in the Golf Course and Turf Management programs. Colbert Hills is also home to a unique internship opportunity for students pursuing a career in Golf Course Operations. The program allows interns to be "Superintendent for the Week" and make all decisions related to the entire golf course turf operation. Matt consults with the interns during their week, asking them questions and helping them think through their decisions. This opportunity allows them to come out of their internship seeing a lot more than just a task that needs to be done, truly giving them a full picture of what it is like to be a superintendent.
"I'm kinda a morning person, I love seeing sunrises on the golf course."
When asked, "What is the best part about your job?"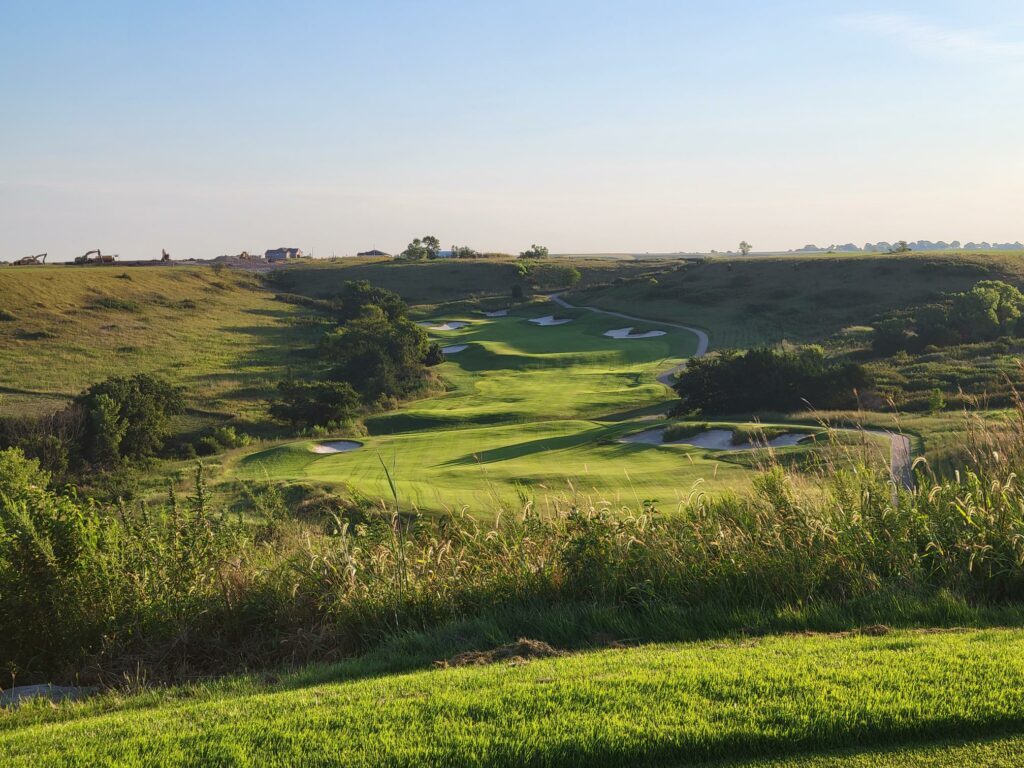 Vance Marlin
Cimarron Valley Golf Club | Satanta, Kansas
About an hour from Dodge City on Highway 56 you will find Cimarron Valley Golf Club, a 9-hole course with about 60 members nestled into the hills of Southwest Kansas.
Vance Marlin is the guy doing it all; he serves as the general manager, "clubhouse guy", and (most importantly) golf course superintendent. Formerly in the agriculture industry, Vance was looking for something new to do with his career when he became a golf course superintendent in 2019. He has quickly learned through on-the-job experience while consulting with his brother who is also a superintendent.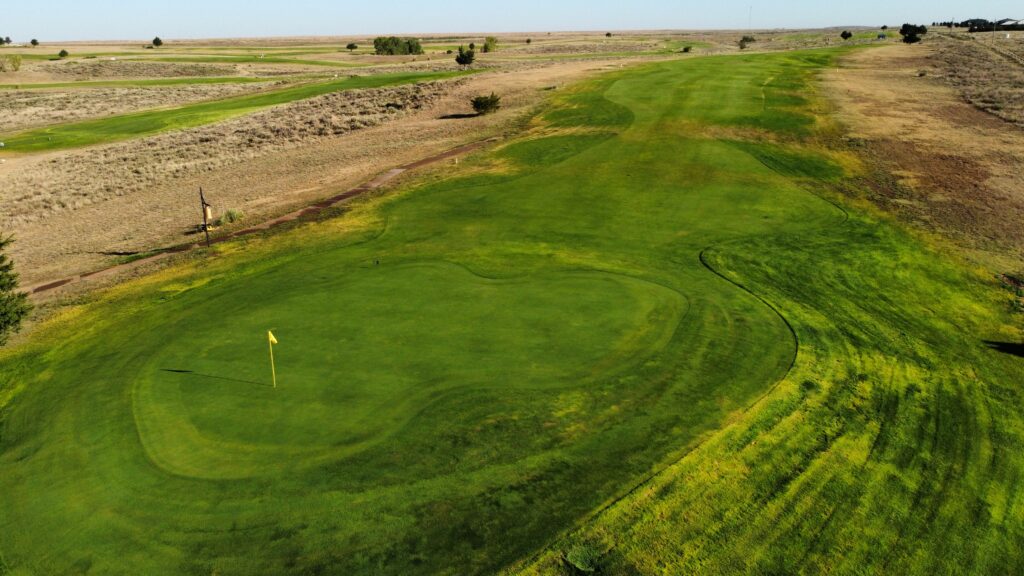 With the exception of a local teacher who helps during the summer, Vance is a one-man show who is responsible for all turf management, mowing, chemical applications, mechanics, and clubhouse operations.
"I like that I get to choose what the most important thing to work on is. [My job is] a new challenge every day….there's always something to figure out," Vance said, "Most people don't know how much work it is – it's not just about mowing grass."
When asked, "What do you wish more people knew about your job?"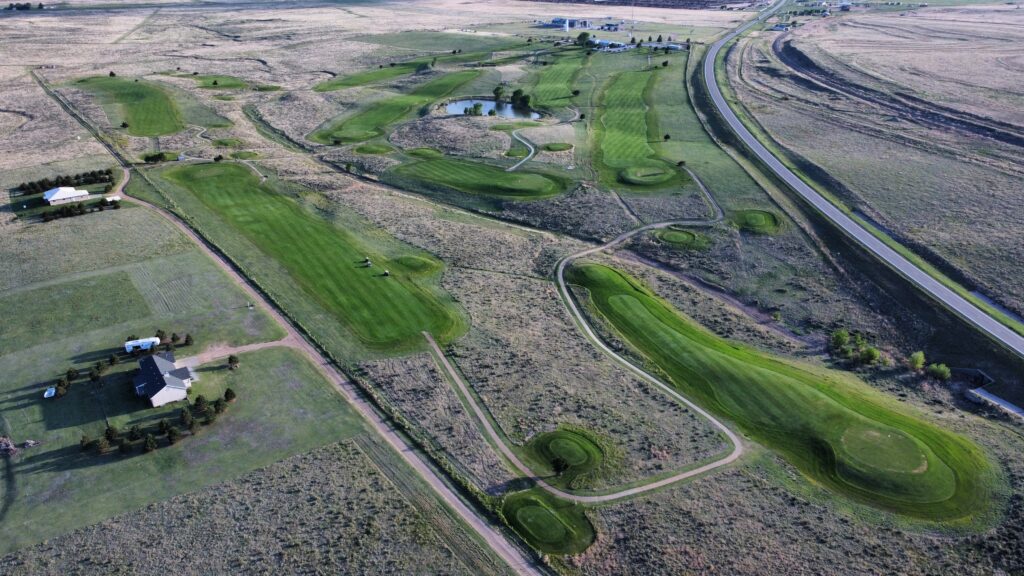 Clay Payne
Buffalo Dunes Golf Course | Garden City, Kansas
He answered the phone a little out of breath, he said he was laying sod (alone) on Friday afternoon and because it has to get done – he is the one doing it. He commented on the small staff size and expressed immense gratitude for his team – but if there is something that needs to get done, he will likely be doing it too.
Buffalo Dunes is undergoing a six-year complete golf course renovation, all while remaining open to play and on a municipal budget – the brain behind the operation is golf course superintendent, Clay Payne.
Growing up in Garden City and having worked at top 50-rated clubs throughout the United States, Clay wanted to make a top-tier venue available to people living in his hometown.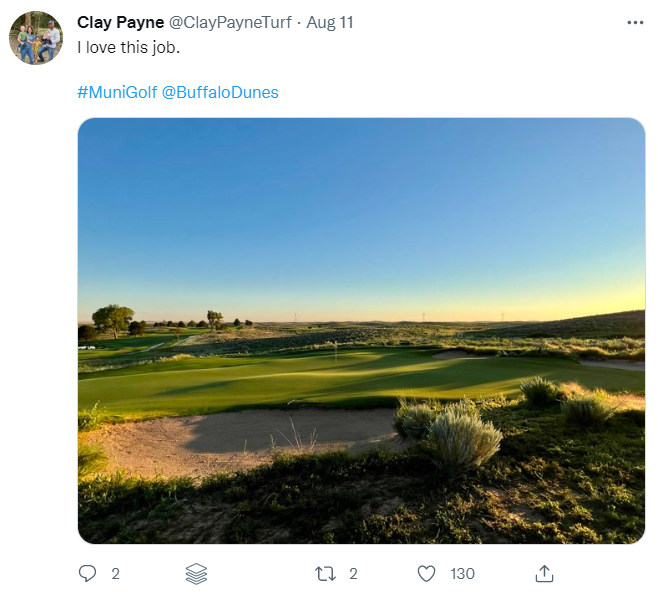 Each year of the renovation will include three greens getting reshaped, resurfaced, seeded, and bunker changes or repairs. Clay noted that typically the cost to reseed new greens would cost around $140,000 but they are doing it for close to $1,200 by growing their own grass. Through progressive renovation practices, Clay and his team are saving hundreds of thousands of dollars to create a top-quality golf course that is open to the public to play for only $25. The renovation is set to be complete in 2026 – just in time for the course to celebrate its 50th anniversary.
"Everyone deserves to come out and have an affordable world-class experience."
When asked, "Why are you undergoing this renovation?"
#ThankASuper
Often being a golf course superintendent is a thankless job. Many golfers can play multiple rounds without thinking about the people behind the operations. At Central Links Golf, we work with superintendents across the state to conduct our championships. These are people we get to know and love working with — we feel that they deserve all the thanks in the world for making golf happen. We encourage golfers to thank their local superintendents and maintenance crews today and every day.
For more information about golf course superintendents, please visit the Golf Course Superintendents Association of America at https://www.gcsaa.org/.