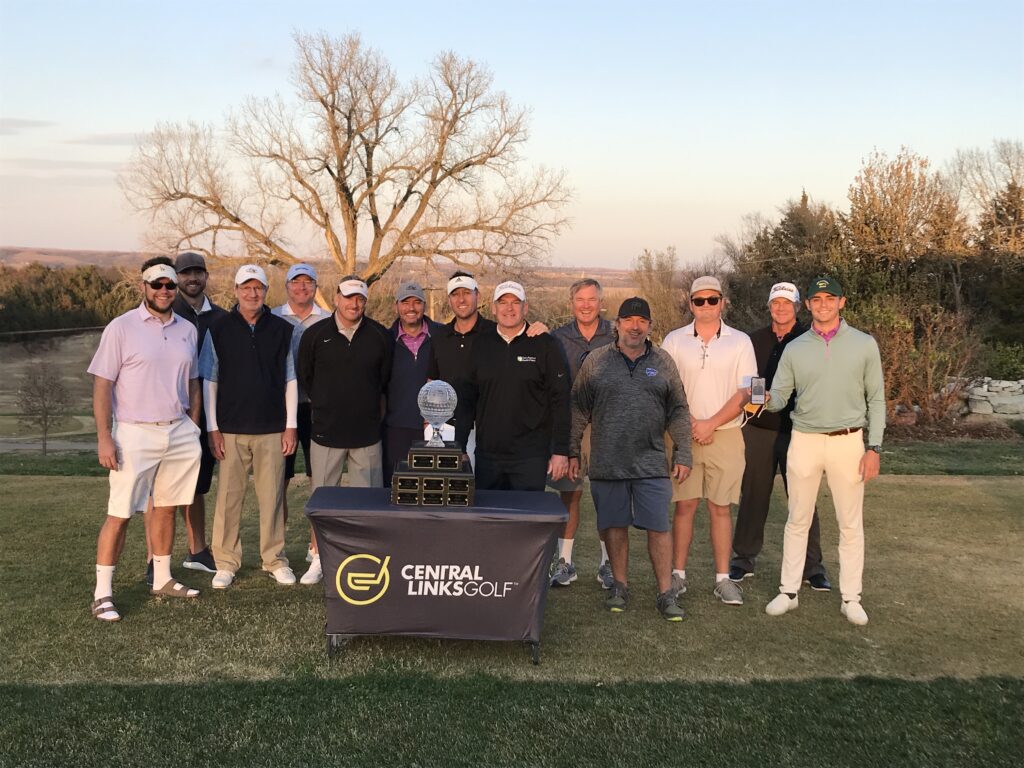 Salina Country Club claimed their fifth Kansas Cup title on Sunday after defeating Great Life-Salina by a 5 to 3 margin in the championship match at Manhattan Country Club.

Warm fall temperatures and extreme winds with gusts exceeding 40 mph greeted players and made for challenging conditions.

The overall match was back and forth early with each club claiming an alternate shot match point and a singles match point.

Randy Syring and Ben Hadden took the Pro-Am Four-Ball match point for Salina CC to give them a 3 to 2 lead with three matches left on the course.

Both teams took a Net Four-Ball match point to give Salina CC a 4 to 3 lead with only the Open/Senior Mixed Scratch Four-Ball match remaining.

In the final match with Salina CC maintaining a 1 up lead with two holes to play, Salina CC's Coleman Houk, the men's golf coach at Kansas Wesleyan University, stuffed his tee shot on the par 3 17th hole to a couple feet for a tap in birdie to take the match point and secure the overall match victory for Salina Country Club.

Thank you to the 16 member clubs that participated in the COVID-19 modified Kansas Cup competition in 2020 and we look forward to seeing everyone in the 2021 Kansas Cup!