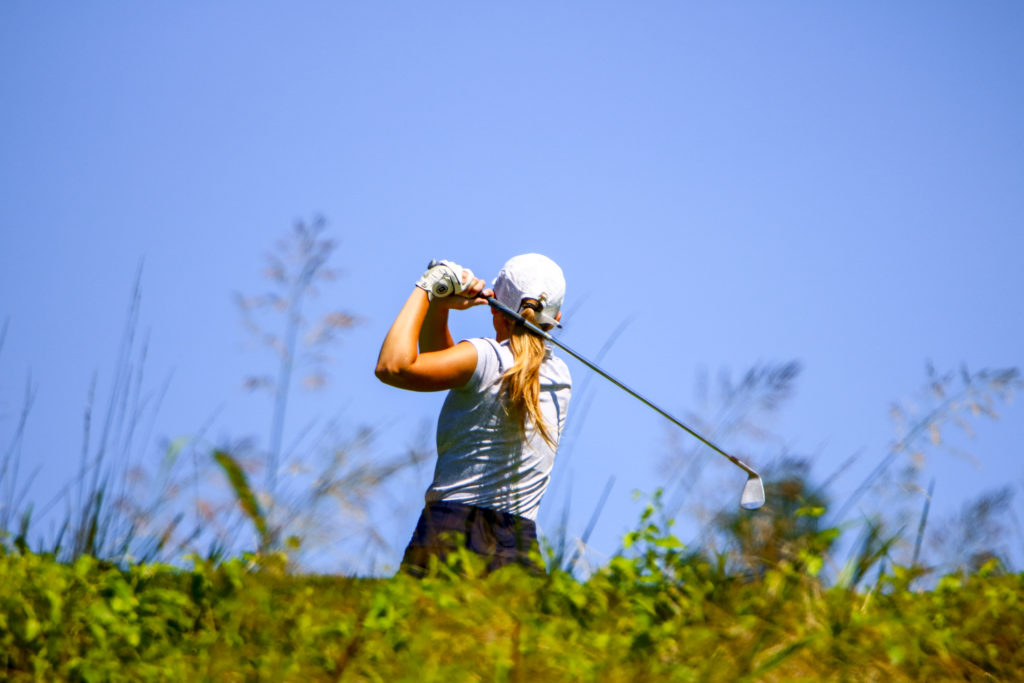 The Junior Ambassador Program
In 2019, a new program was introduced: the KC Junior Ambassadors. The mission of the Junior Ambassador program is to not only promote the game of golf to everyone in the Kansas City area, but also to encourage players who have never played before to join. Junior Ambassadors are invited based on their friendly and positive attitude as well as their dedication to helping and encouraging players of all talent levels on the Kansas City Junior Tour this summer.
Junior Ambassadors will be tasked with inviting new players to join the Kansas City Junior Tour as well as being a point of contact for those who have questions or are unsure of what to do at a Kansas City Junior Tour event. We hope to keep young players involved in golf no matter their playing level. Whether you shoot in the 70's and 80's or you are just picking up a golf club, there is always a spot for you on the Kansas City Junior Tour.
2019 KC Junior Ambassador Team
Maggie King, Kobe Jenkins, Libby Green, Evan Highfill, Tess Roman, EJ Atkins, Savannah Gentry, Drew Krystyn, Madeline Gentry, Jacob Fratzel, Nick Nickloy
If you are interested in being a part of the Junior Ambassadors team in the future or learning more information, reach out to Taylor Albritton, Junior Golf Manager, at taylor@clgolf.org.