About:
The Girls Four State Team Championship was established in 2008 to promote a friendly rivalry among amateur women golfers from the four border states of Iowa, Missouri, Kansas, and Nebraska. Each state rotates hosting every year. Team Iowa will host the 2022 Championship.
The 2022 Girls Four State Championship was held at Elmwood Country Club in Marshalltown, Iowa and was won by Team Nebraska.
This year's event will be held at Elks Country Club in Columbus, NE on June 26-28.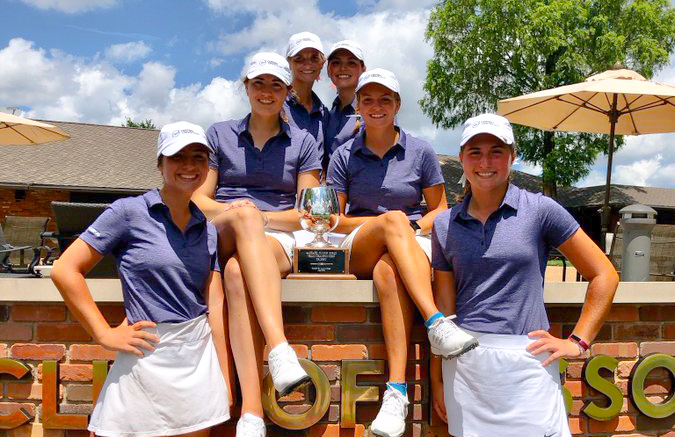 Selection Process:
Each team is comprised of 6 female amateur junior golfers to represent each state. Team members for Team Kansas are chosen from the Central Links Golf service area including the four Missouri counties. Team selection is based on a 24-month rolling points list based on the participation and results in regional championships. Additional parameters for selection and support of each 4-State Team players, Team Captain and/or Assistant Team Captain and Rules Official shall be at the discretion of each State's Association.
For Kansas, the first four team members are chosen by the 2023 Points Standings list. Two captain picks will be reserved until after the KS Junior Amateur Championship in early June.
Team Captains:
Martha Linscott
2022 Team Members:
Maya McVey
Blue Springs, Missouri
Claire Berquist
Lawrence, KS
Hillary Currier
Olathe, KS
Standings: